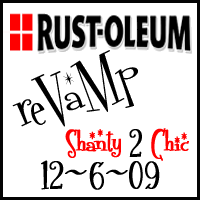 Reminder: the first Thrifty Gifty linky party is this Friday! Show off your super inexpensive gift ideas, or something you've made using my ideas. Use the code from my sidebar to get my button.
For this one you will need vases or other glassware. Naturally, I got mine at the thrift store for about $1 each. You will also need Frosted Glass Spray; I used Rustoleum
(useless trivia: did you know that Rustoleum was invented by a sea captain who noticed that fish oil prevented rust, and he was going to call it Fish-oleum until his wife stepped in?).
I used a craft knife to cut my letters out of contact paper.
I sprayed too close and too heavy the first time, and the contact paper bubbled up and the spray seeped under. On the other vase, I did a better job, and this method worked fine.
I used nail polish remover to wipe that off, and started over, this time in negative. If you're doing it this way, it would be easier to use premade stickers, rather than cut out your own like I did.
Spray lightly a few times, let it dry, and carefully peel off the stickers. Fabulousness!
Wanna see it again? Yes, I think you do.
If you look closely, you can see that a little bit of the frost peeled up with the sticker on the bar of the A. Be really careful, and maybe even use your craft knife to slice along the edge of the sticker before you peel it up.
I think mine are a pretty good facsimile of these from
Pottery Barn
, except instead of $19-$44, I spent under $2 each.
You can, of course, put anything you want on any kind of jar. How about "yum" on a treat jar, or similar labels on pantry jars, like
Martha's
.
The spray says you can handwash with liquid soap and water, but don't use the dishwasher. The frost comes off with acetone, and I was able to scrape it with my fingernail so it's definitely "for display only". But it looks good!