Well, I can't believe it, but it is indeed pretty much the last minute for gift buying!
My sponsor Nanci, a Willow House consultant, says that tomorrow is the last day for ordering and ensuring delivery on time for the holiday.  There are tons of great sales going on!  There are special deals in the outlet:  check out this Southern Sippers Serving Bowl.  It's gorgeous, and it's only $8.96, and the set of four matching individual serving bowls is $6.96. 
Plus, spend $39.96 and get one item ($40 or less) half off!
Visit Nanci's shop for beautiful and affordable gifts!
Michelle of Make 5 Dinners in One Hour has a system that will revolutionize your time in the kitchen.  She provides the recipes, the grocery list, and the instructions for filling your fridge with a week's worth of meals in just one hour!

A subscription would make a wonderful gift for a busy mom (or dad) or working person who has to feed their family but doesn't have a lot of time! 
Visit Michelle's blog for recipes and ideas, and to subscribe!
Gina of Moneywise Moms is a super bargain hunter, and she shares them all with her readers.  Every day she posts, often more than once, about ways to save money on everyday things, and gifts.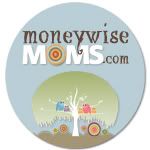 Visit Gina's blog for tons of bargain-priced gift ideas!
Amanda of Serenity Now is one of my favorite bloggers!  Her blog is fun and funny, full of great ideas and real life!
Visit Amanda's blog for a fun diversion from all your holiday shopping!