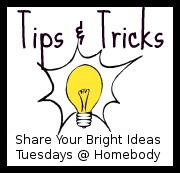 I consider myself to be a pretty savvy shopper. I'm not an extreme couponer and I don't always buy the cheapest brand, but there are very few things that I am brand-loyal to. The majority of my shopping is done at Aldi, and most of the rest at Walmart. I virtually always buy generic or off-brand items unless I've already tried it and didn't care for it.
I re-learned a lesson this weekend, though. For some time I have been buying the White Cloud brand of toilet tissue at Walmart, 12 double rolls for $5.69. On this shopping trip I noticed that the 6-pack of double rolls of the exact same tp is only $2 (I even check sheet #/size). I don't know if they haven't had the 6 roll pkg until now, or if I've just never looked. That makes the 12 roll pkg 47¢/roll and the 6 roll pkg only 33¢/roll.
I always compare prices on occasional purchases, but you can bet I'm going to be giving a second look to unit price on my regular items from now on!
Got any favorite products, gadgets, or other tips? Link them up here!
share a tip that makes your life easier
you must link back to me in your post
link to your specific party post, and not your general home page
please be polite and visit several other participants and leave a nice comment
I reserve the right to delete entries that don't link back to me or do not fit the party theme
Linky will close at 11:59 pm central Tuesday.