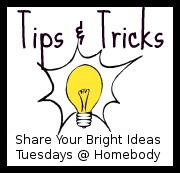 A few months ago, I told you about Library Elf, and bemoaned the fact that our current library system does not participate. Without the Library Elf email telling me I had books coming due, I was paying a lot of fines.
Craig has been trying for years to get me to use some kind of electronic organization system (i.e. a Palm Pilot, or nowadays an iPhone), but I have always resisted. I prefer pen and paper. For a year or so he has been telling me that he enters all of his and the kids' activities in Google Calendar and I can just look there to see what's going on, or add my own event. I really never even bothered to look until recently.
So, admittedly I'm pretty much always the last person to jump on the technology bandwagon (well, other than my dad) and this is probably old news to you, but once I jumped on this one, I found Google Calendar to be very useful. Back to the library thing, I can enter my multiple library due dates, and then set it to email me a day or two ahead so I can renew them, just like Library Elf would. Even if that was its only function, I'd be happy with it.
It's a secure website, and you can have separate calendars (personal, family, blog, etc) and either view them individually or all together. As I said, you can have it email reminders to you. Craig and I share access so we can keep up with each other. And I'm sure there are tons of other things it can do that I'm not even aware of.
Just go to www.google.com , click on the drop-down menu labeled "more", and scroll down to "calendar" to get started.
Got any favorite products, gadgets, or other tips? Link them up here!
share a tip that makes your life easier
you must link back to me in your post
link to your specific party post, and not your general home page
please be polite and visit several other participants and leave a nice comment
I reserve the right to delete entries that don't link back to me or do not fit the party theme
Linky will close at 11:59 pm central Tuesday.