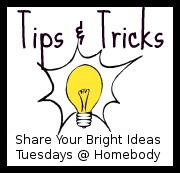 Despite what seemed like a winter that would never end, we are now safely into the planting season. Annuals (plants that only live one year/season) are an easy way to give your yard quick, long-lasting color. Petunias are one very popular annual, and for good reason: they produce lots of blooms and come in many colors.
The only thing I don't like about them is the dead-heading. Some annuals, including petunias, require that you frequently pinch off spent blooms in order to prevent the plant from going to seed and to keep them blooming until the first frost. While not difficult, it needs to be done almost every day, and personally, I don't like the smell or the stickiness this chore leaves on my fingers.
Last year I tried Wave Petunias, a variety that needs no dead-heading, and they were awesome! Virtually no maintenance required other than watering. A few times I did need to trim the whole plant back to keep them from getting too leggy, but that's all.
Wave Petunias come in many colors and several different varieties with various growing habits (for pots, or borders, for example). If you're looking for some easy color for your yard, give them a try!
(This is not a sponsored post. Also, I couldn't find any photos of my pots last year, so this photo is from the Wave website.)
Got any favorite products, gadgets, or other tips? Link them up here!
share a tip that makes your life easier
you must link back to me in your post
link to your specific party post, and not your general home page
please be polite and visit several other participants and leave a nice comment
I reserve the right to delete entries that don't link back to me or do not fit the party theme
Linky will close at 11:59 pm central Tuesday.